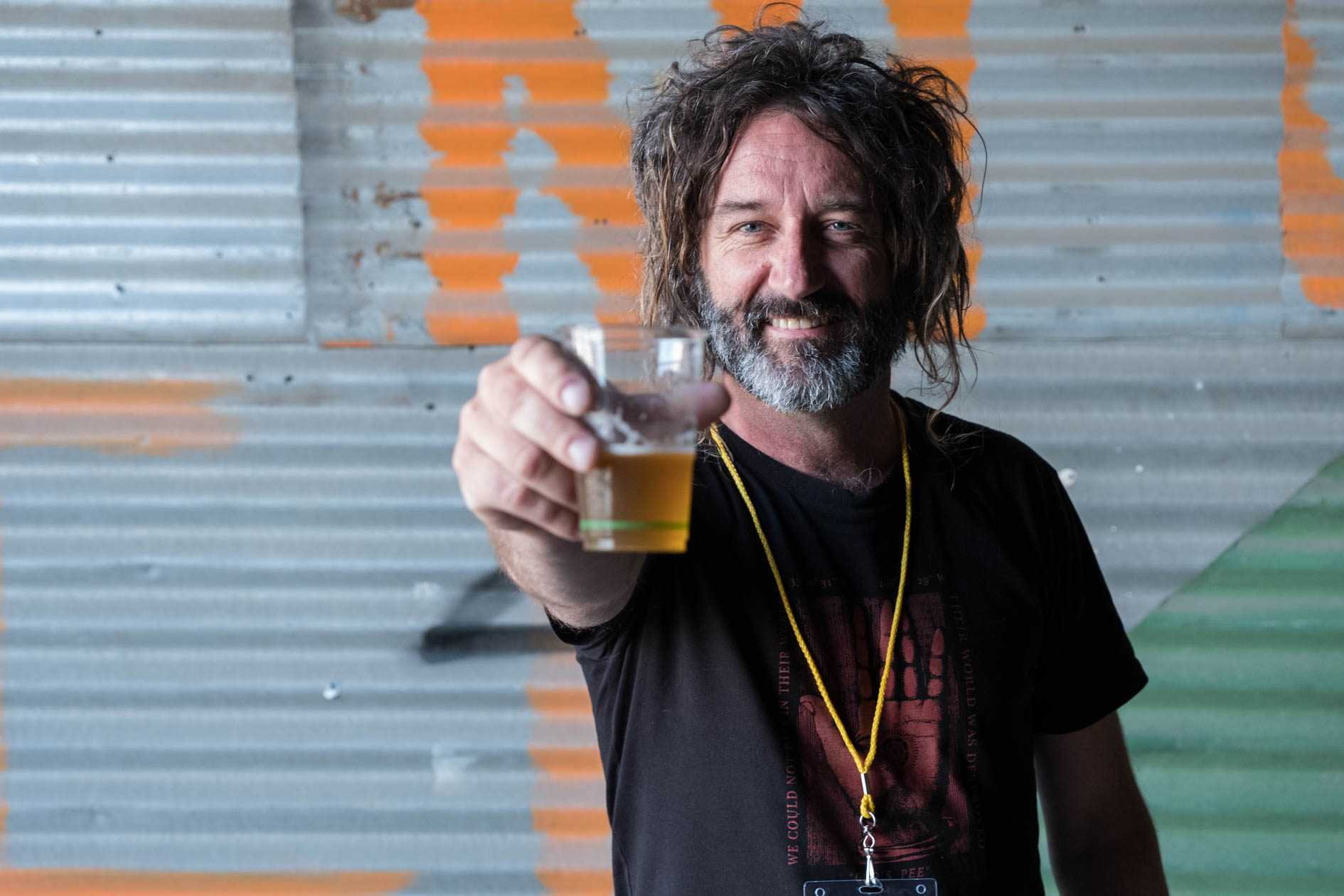 After five years of festivals, Rootstock Sydney, Australia's largest natural wine festival, has called last drinks.
Co-founders Giorgio De Maria, Mike Bennie and James Hird announced that the 2017 Rootstock Sydney Festival, held last year, was the fifth and final festival. Rootstock Sydney and Rootstock Tokyo, both slated for November 2018, will not go ahead.
"A wild and beautiful journey it has been," Mike says.
Rootstock Sydney, which relied on an army of volunteers, has been running since 2013.
The festival has shone a spotlight on natural wine culture and sustainability, both here and abroad, and has helped shift the thinking regarding notions of wine and food in Australia.
In creating this festival, the co-founders, along with Matt Young and Linda Wiss, helped to put Australia on the 'natural wine' map, bringing winemakers from around the country and the world together.
The co-founders say several factors contributed to the decision, including:
• "As the festival has evolved, so too has the 'natural wine' scene. It has broadened its umbrella, wonderfully, but in some cases nefariously. Philosophically this has led to a discomfort regarding some of the more underhanded elements occurring in natural wine, as marketing potentially overtakes its original essence. With an event of this scale, it is difficult to keep all the parties happy (including ourselves!)."
• "A labour of love, the not-for-profit event is an enormous undertaking each and every year. Sadly, despite years of attendance and incredible evolution within the event, there remains a lack of ongoing financial support for the event from both industry and government bodies."
• "The founders also feel like they have exceeded what they set out to achieve with education, awareness and sharing of culture that surrounds natural wine, concepts of sustainability and understanding of how important provenance and process is in produce. Rootstock Sydney's conclusion comes at a point not only where financial support made the festival difficult, and natural wine has shape-shifted, but on a very positive note, at a natural end-point for its aims and ambitions."
Giorgio, Mike and James would like to thank all the "incredible people" who helped bring the event to life each year: the winemakers, chefs, community and all the brilliant volunteers who all gave their time each year.
"In many senses, last year's event was the pinnacle of what Rootstock Sydney hoped to achieve when they first envisaged the festival: a conglomeration of beautiful people sharing their ideals with the wider community."
A few memories and words of thanks:
"To all the people who inspired us with new ideas in keep changing angle with the festival, evolving and talking about important issues like clean agriculture, local food and native produce; to all the amazing Aboriginal people – custodians of thousands of years of knowledge in incredibly respectful agriculture – who keep fighting with words and education for their culture recognition. I loved every year and I wouldn't change a thing!" – Giorgio de Maria
"To our volunteers, the gratitude knows no bounds; the life blood, the formidable and loyal force. And indeed, my favourite memory is addressing that sea of orange t-shirts at our first Rootstock Sydney, emotional, unabashedly humbled into the ground for their support. A welling of pride and joy at that moment, and always – I couldn't thank them enough at the time, and in return, they spoke of gratitude for inclusion! Incredible. Such a special moment to launch off the goodwill of our wine community, winemakers, brewers, farmers, intellects, artists, poets, the ocean of beautiful humans who have given so much. And our result was seismic. It really touches me when I pause." – Mike Bennie
"Five absolutely amazing years. Every year saw different collaborations evolve with a remarkable group of chefs, producers, musicians, artists, authors and journalists. My favourite memory is simply working with so many amazing folks who donated their time based on passion and love for their craft. It's remarkable over the five editions to see the focus on farming evolve. In particular the public's understanding and interest in wines without long ingredients lists and thinking of wine as an agricultural product It's been one hell of a ride. Really looking forward to the next revolution of Food and Wine Festivals. I can't wait to start work on a new project." – James Hird