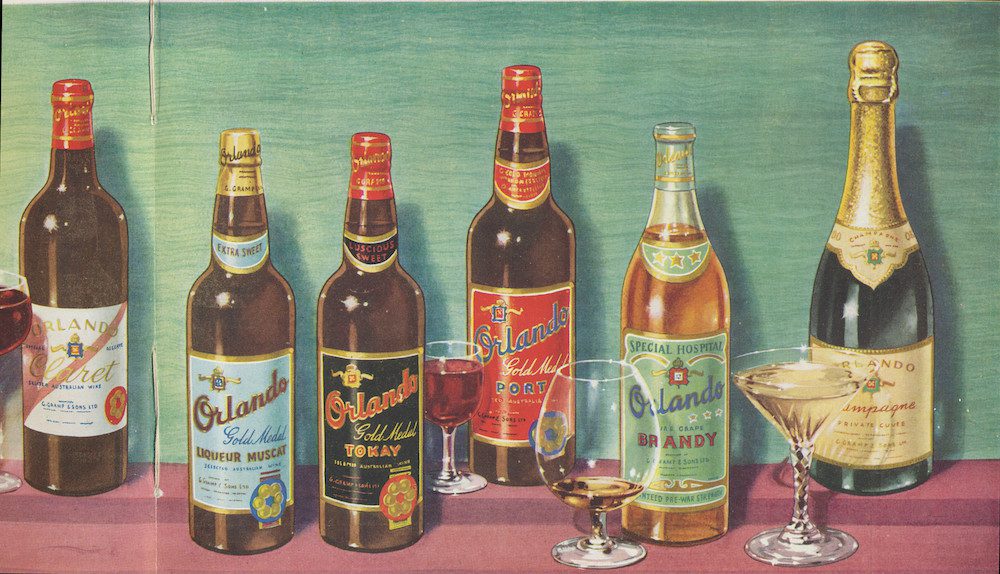 Orlando – one of Australia's most famous wine brands – is being relaunched in mid-October with a new image and two two ranges – The Legends and The New Heroes.
The new Orlando logo is in a cursive font – reminiscent of the iconic old brand of years gone by.
The portfolio will feature regionally focused wines that showcase the best expression of the varietal including iconic wines Steingarten, Jacaranda Ridge and Lawson's.
Orlando – owned by Pernod Ricard – led Australian winemaking at pivotal times in history, challenging the status quo at a time when fortified wines dominated the industry.
The visionaries of Orlando led technological innovation in Australian winemaking, for example importing the first temperature-controlled pressure fermentation tanks from Germany which introduced Australia to a revolutionary new method of table wine production.
"Orlando's winemaking history, and the legendary name that comes with it, is founded on exploring new opportunities yet respecting what's already been discovered and proven," chief winemaker Ben Thoman says.
"I look forward to continuing this journey; maintaining the legacy of the wines while creating new wines for Australians to fall in love with."
Orlando is releasing five wines under The Legends range and four under The New Heroes.
The Legends
2019 Orlando Steingarten Eden Valley Riesling ($50)
2018 Orlando Lyndale Adelaide Hills Chardonnay ($50)
2015 Orlando Lawson's Padthaway Shiraz ($75)
2015 Orlando Centenary Hill Barossa Valley Shiraz ($75)
2015 Orlando Jacaranda Ridge Coonawarra Cabernet Sauvignon ($75)
New Heroes
2019 Orlando Hillary Adelaide Hills Chardonnay ($35)
2019 Orlando Cellar 13 Barossa Grenache ($35)
2018 Orlando Printz Shed Northern Barossa Shiraz ($35)
2014 Orlando Bungalow Lane Barossa Cabernet ($35)
Jacaranda Ridge and Lawson's have always been produced under the Orlando name.
The first vintage of Steingarten (1967) was released in 1968 under Orlando. It was relaunched in 2005 under Jacob's Creek.
The first vintage of Centenary Hill (1993) was released in 1996 under the Orlando. It was relaunched under Jacob's Creek in 2004.
Established in 1874 by the Gramp family, Orlando grew rapidly in the late 1890s and early 1900s thanks to the wine boom and Federation.
By the 1930s Orlando had a reputation for its wines and brandy and continued to grow their reputation into the 1950s with their contribution to Australian wine technology.
Orlando became a household name in the 1950s and 1960s and was recognised as one of the biggest producers of quality wine in Australia.
Pernod Ricard acquired Orlando in 1989.
Colin Gramp AM, great grandson of Johann Gramp who migrated to South Australia in 1837 and planted vines at Jacob's Creek in 1847, passed away last month at the age of 98.
Colin played a pivotal role in the glory days of Orlando.