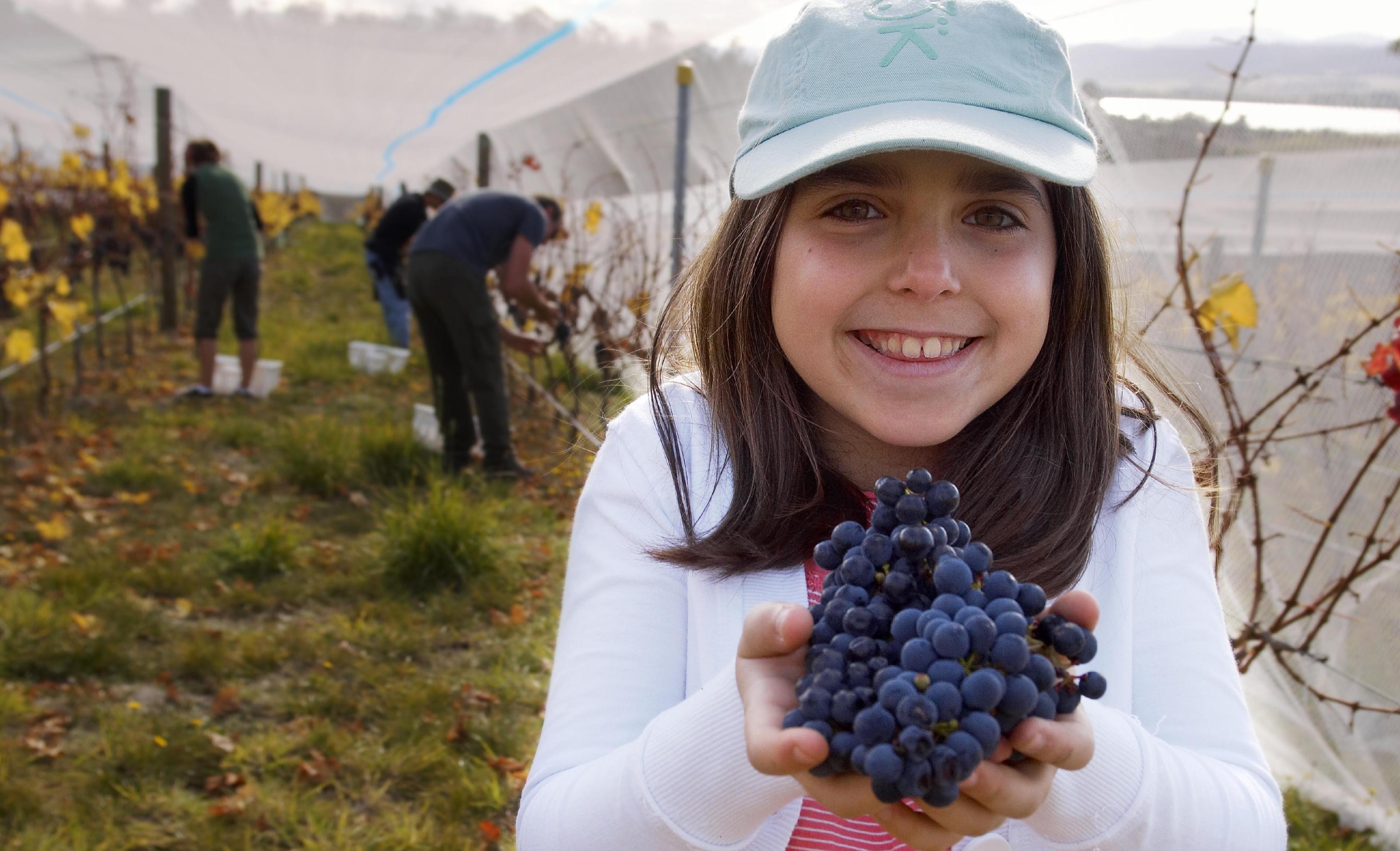 This year's winegrape harvest in Tasmania has set new records in terms of both value and volume, according to Wine Tasmania's 2018 winegrape vintage report, released today.
The 2018 vintage in Tasmania will be one to remember, as the earliest, quickest and largest to date, with a record 16,280 tonnes of high quality grapes harvested. Wine Tasmania's vintage survey also reports on a record average price paid for Tasmanian winegrapes of $2,977 per tonne, with Tasmania producing just 0.91 percent of Australia's total winegrapes but representing 4.37 percent of its value.
The 2018 harvest started with an early beginning for super-premium sparkling grapes, picked in mid-February, and proceeded at a quick pace due to warm weather and larger yields.
"Some wineries broke records for the largest crush in a single week, due to the speed of ripening and harvesting," Wine Tasmania CEO Sheralee Davies said.
"Table winegrapes followed at the same frenetic speed, with producers able to harvest at optimal flavour ripeness. The majority of harvesting in Tasmania was finished by mid-April with a few later varieties, such as late picked whites and Cabernets, hanging on a little longer."
The weather experienced across Tasmania during the 2018 season was generally very good. It was warmer than usual – 1.2°C above the long-term average – without being hot. Rainfall for the past 12 months was variable ranging from "average" to "much below average", making for a clean harvest with minimal pest and disease pressures.
The resultant quality in 2018 was excellent, providing great ripeness and flavour in wine grapes, which will be enjoyed in the 2018 vintage Tasmanian wines.
"Growing grapes, particularly in a cool climate such as Tasmania, requires an enormous amount of hard work, dedication and expense each year leading up to harvest. It's great to see an outstanding Tasmanian vintage in 2018 in terms of wine quality, value and quantity," Sheralee said.
"When combining the value of Tasmanian winegrapes with winemaking and wine tourism, the Tasmanian wine sector is estimated to conservatively contribute more than $115 million annually to the state's economy."
The latest Tasmanian tourism numbers for the year to March 2018 have shown that a record 297,882 interstate and international visitors called into a cellar door during their stay, equating to 23 percent of all visitors to Tasmania.
"Tasmania has built its reputation on outstanding quality wines and this reputation continues to grow right around the world, contributing to increasing demand for our wines and growing visitation to our cellar doors," Sheralee said.
Photo Courtesy of Wine Tasmania.
• Related article: An Hour with Joe Holyman.